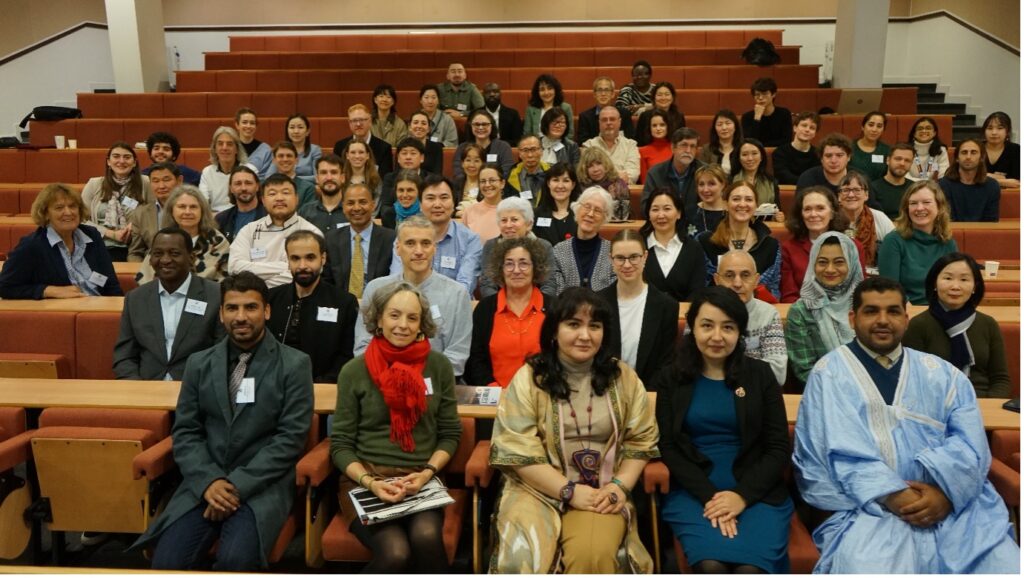 'And say you were organising an international conference and something went wrong with the venue booking a few days before, how would you deal with this?' was the question that I found myself stumbling through during my interview for the Project Coordinator and Research Assistant role I currently hold in the School of Geography and the Environment, University of Oxford.
Fast forward five months to September 2022, and Troy, Ariell and I began conference preparation for the 6th Oxford Interdisciplinary Conference (OIDC). We organised registrations, visas, accommodation, travel, food, scheduling, and venue room bookings for months (and thankfully my interview question was not an issue we faced)! With a few final preparations, such as name-tag making in the days before, at 8am on the morning of the 16th March our 90+ attendees started arriving at the School of Geography and the Environment, University of Oxford. For many, it was the first international conference they had attended since the pandemic. For me, it was the first I had ever attended, let alone organised.
It was a great feeling; putting faces to names, seeing the appreciation as we handed out our conference materials, and hearing the buzz around the room as people introduced themselves or greeted old friends. Some attendees looked well-rested and elegant in their national dress, others arrived with huge backpacks straight off the bus from Heathrow airport. However, everyone was very cheerful and relaxed, and this atmosphere carried on throughout the conference.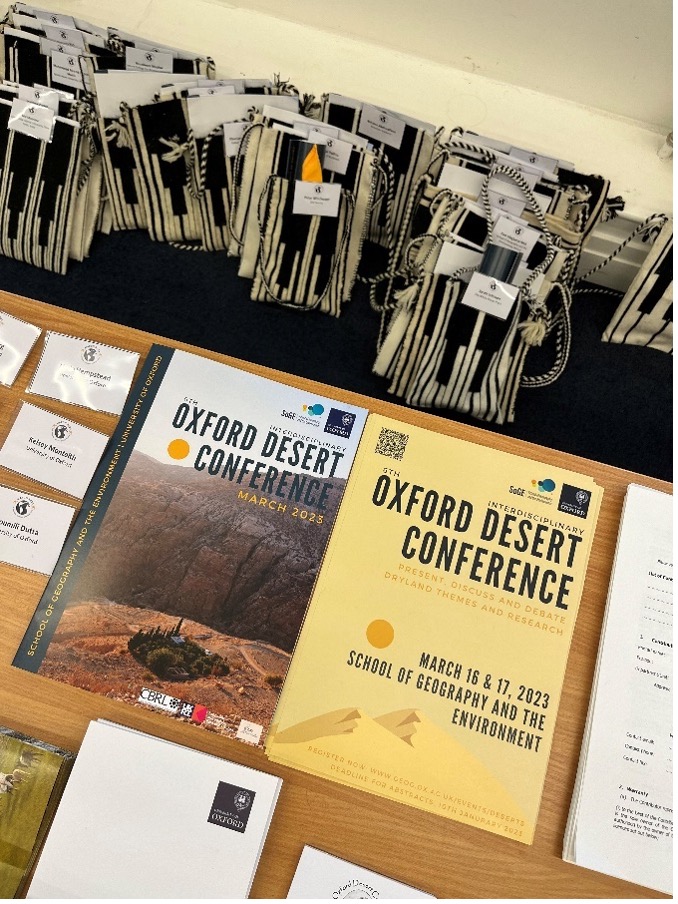 We were lucky enough to have the Head of School, Professor Giles Wiggs, open our event, and have keynote speeches from Dr Saverio Krätli and Emerita Professor Dawn Chatty. We then had over 70 presenters on themes such as 'Environmental Change and Governance in Global Drylands', 'Mobile Pastoralism: Land and Livestock', and 'Water in Global Deserts: Historical and Current Perspectives'. You can view the 2023 OIDC programme and abstracts here.
It was also great to hear the PPIA team talk about their research and the conference was the first opportunity I have had to meet everyone in person which was delightful. We have had online meetings for months and, whilst this has allowed collaboration that would otherwise not be possible, sometimes I imagine how nice a monthly trip to Japan, Kyrgyzstan or Mongolia would be!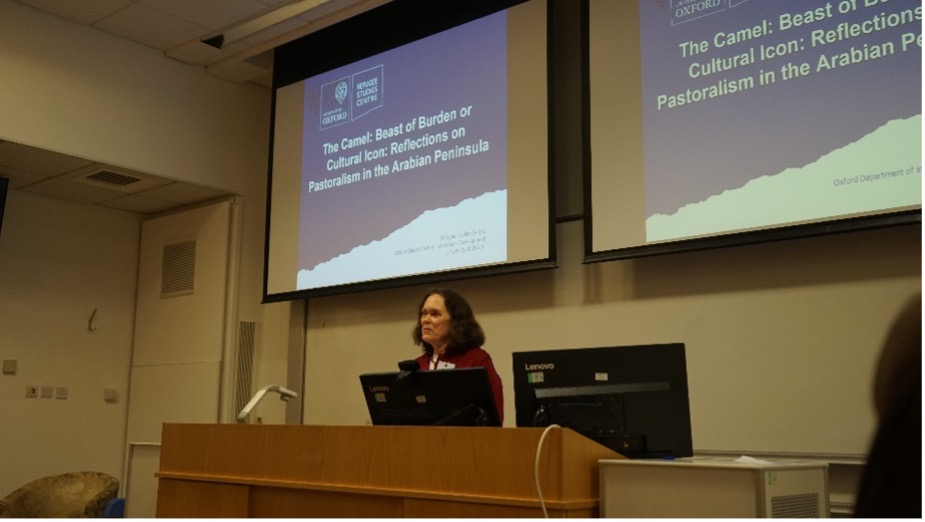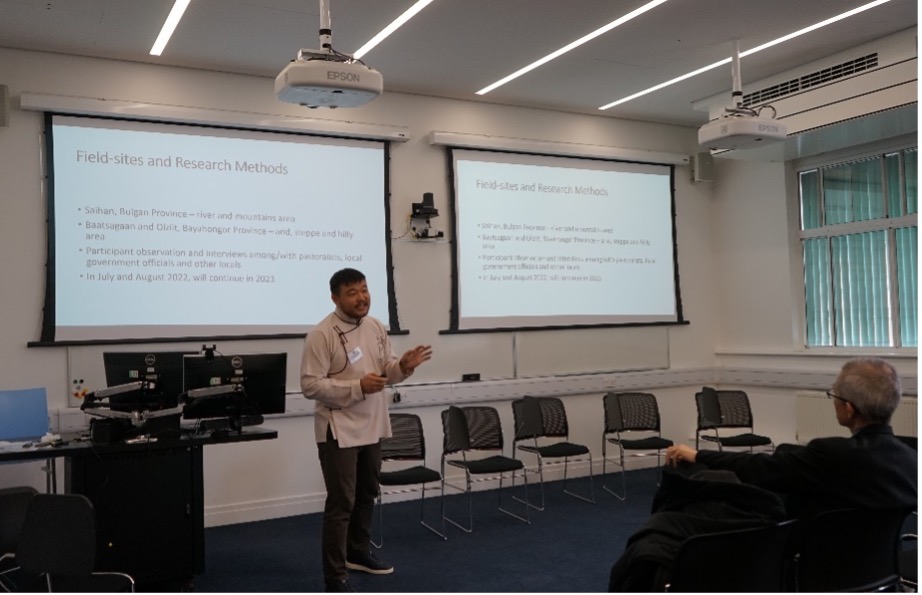 For the majority of the two days, I was in and out of talks, taking photos and checking everything was running on time. Attendees found Troy's Desert Quiz particularly entertaining, with many saying they had never been to a conference that included this aspect before…of course, I was none the wiser!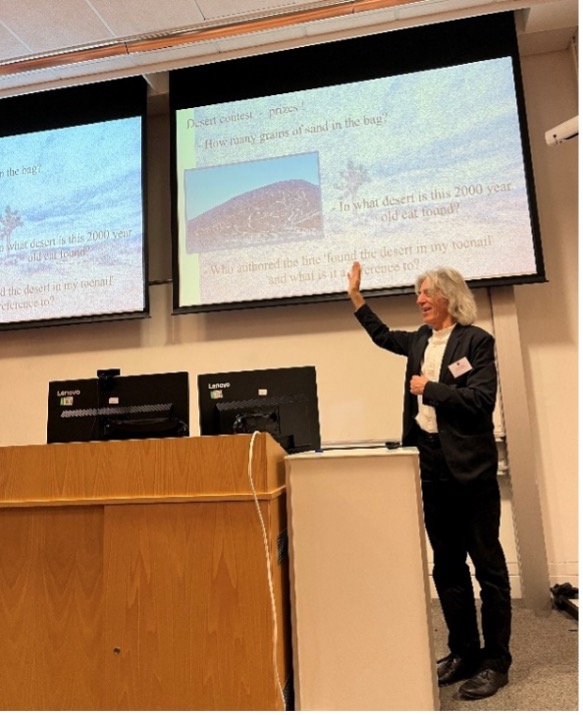 We had great catering for the event as Ariell's motto seemed to be 'if guests are well-fed, they will be happy!'. On day 1, Damascus Rose Kitchen provided a spread of a hummus, batta harra, falafel and more, and we had an evening hall dinner at St Cross College, showing off the true Oxford University dining experience. On day 2, The Alternative Tuck Shop provided sandwiches and wraps, and we had a drinks reception at Merton College thanks to the Saiga Conservation Alliance. We also seemed to have an endless supply of tea, coffee, biscuits, fruit and snacks. All went down a treat! (and as a student this was the most well-fed I'd been in months!)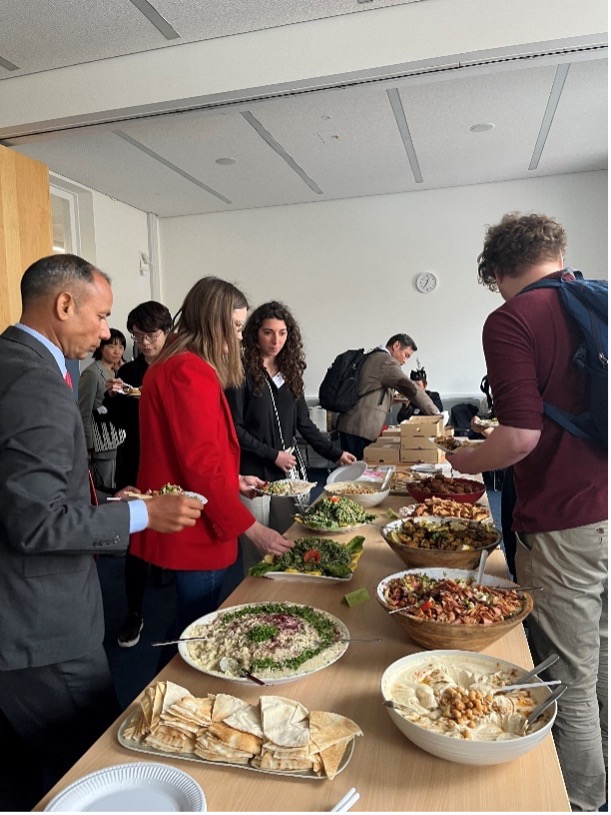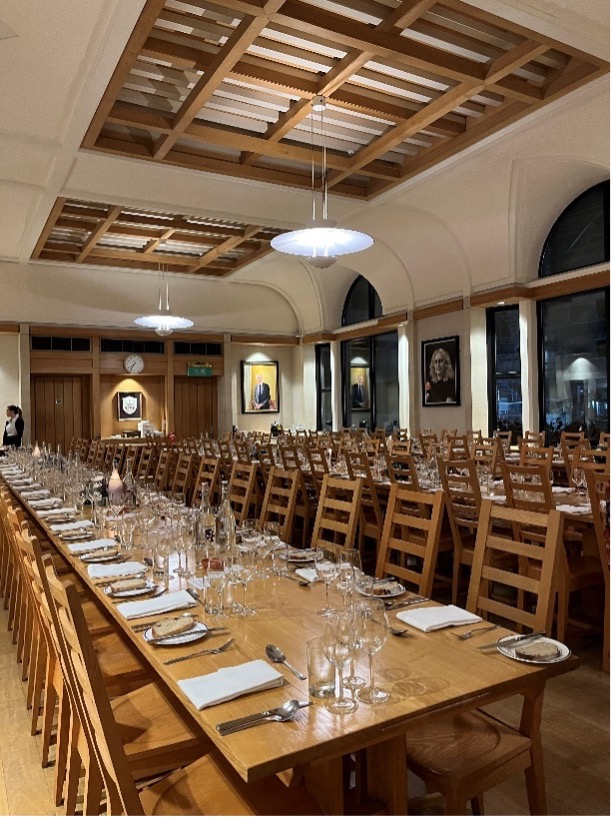 Over the course of the two days, I realised that perhaps these moments, over coffee or dinner, seem to be particularly valuable as guests talk about the day, track down those whose talks they found especially interesting, and discuss possible future research collaborations. From the emails we received after the event, many expressed how enjoyable but, most importantly, useful the event had been as it brought together physical, social, and geographic researchers who all focused on deserts. This seems to be a rare opportunity and highlighted how crucial the OIDC is. I am so excited to see what collaborations come out of this years' event and what global impact this research will have.
My personal highlight: Gordon Clarke's (Institute of Nomadic Architecture) talk and exhibition.