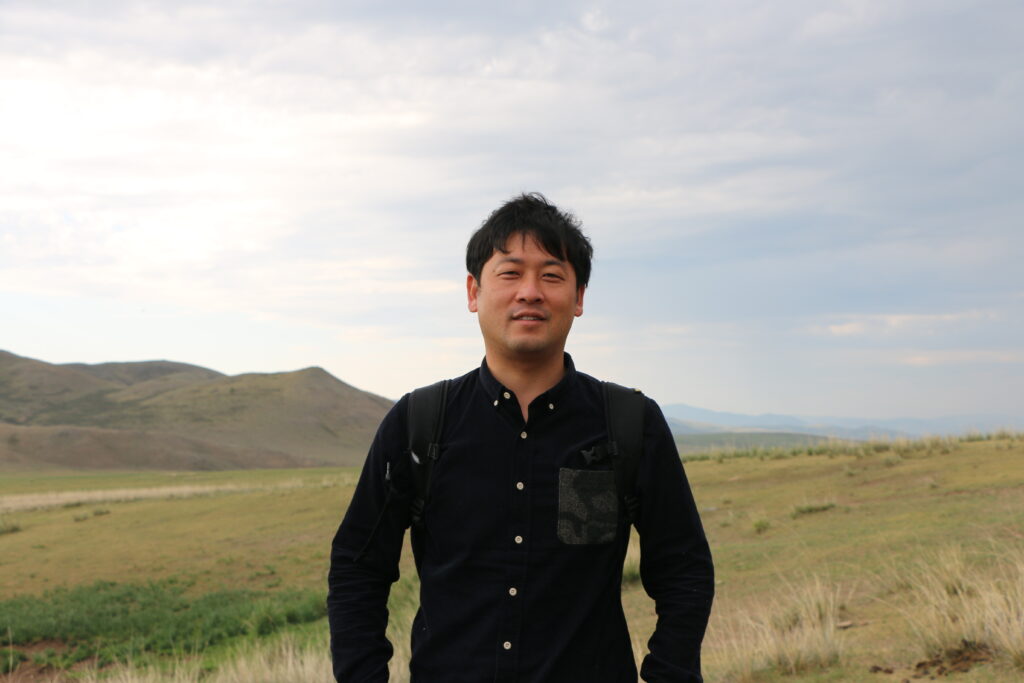 Takahiro Tomita is an associate professor at Ritsumeikan Global Innovation Research Organization, Ritsumeikan University, Kyoto, Japan.
He received PhD in cultural anthropology from the Graduate School of Core Ethics and Frontier Sciences at the Ritsumeikan University. His research interests center on how the relationship between people and environment in Mongolia has transformed in the context of the socio-economic changes in the 20th and 21st century. Currently, he is studying the human–environmental relations in modern Mongolia by focusing on the following three points: (1) demographic dynamics, which includes population increase and population concentration in urban areas, (2) production, consumption, and distribution of livestock products, and (3) the institutions and practices of natural resource use and management.
He has published many articles in Japanese and English on pastoral land use and livestock production in the socialist and the post-socialist context. His recent articles include "Dzud and the industrialization of pastoralism in socialist Mongolia," Journal of Contemporary East Asia Studies, 2021. He is currently leading the project "A Study on the Industrialization of Pastoralism and Natural Disaster in Socialist Mongolia" (2022-2024, JSPS Grant-in-Aid for Scientific Research C). He is also involved in the transdisciplinary project "Nomadic Pastoralism Sciences as Revealed by Agent-based Modeling on Multiple Spatio-Temporal scales" (2020-2024, JSPS Grant-in-Aid for Scientific Research A).