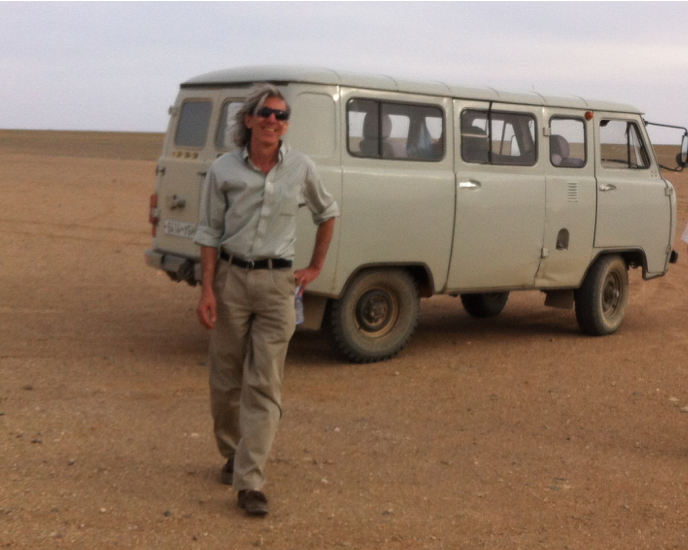 Senior Researcher, participate in project design and communication, organize fieldwork seasons in Kyrgyzstan, lead on edited book projects
Extensive travel led to Troy's interest in desert regions, environments and people. Thoughts on how arid lands functioned and why there was such great diversity and extent led to his D Phil on pastoral environments in the Gobi Desert (Oxford, 2009). Research focused on extreme climate hazards (drought, dzud), environments (water, steppe vegetation, desertification) and social dynamics (pastoralists, social-environmental interaction, mining and communities). Since 2005 Troy has continued to work in Mongolia and since 2015 in Central Asia. Through research he met project directors Ozaki (JSPS Drought, Dzud, Dust & Desertification programme) and Ahearn (US Fulbright Scholarship).
Current research is on Pastoral Societies in Post-Covid 19 Inner Asia: Mongolia and Kyrgyzstan; Upscaling Community Mediation from Central to Southeast Asia; Mobilities and Socialities: COVID-19 in the Drylands; How religious change affects environmental change in pastoral drylands; Silk Road geographies of change; and Mining-driven Social License to Protest. He looks forward to the project's JSPS-ESRC Summer Schools for Early Career Researchers in Mongolia (2022) and Kyrgyzstan (2023); Dana +20: mobile peoples and conservation (Jordan, 2022) and the International Pastoral Forum on Covid-19 conference that brings herders from Mongolia and Kyrgyzstan to Kenya (2022, German Research Foundation).
Of his papers 'Desert Boundaries: the once and future Gobi', 'Chinese Drought, Bread and the Arab Spring', 'Mongolian herders face Covid-19 with traditional calm' and 'Herd it in the Gobi: Deserting Pastoralism?' are favourites.