It was the time of Covid-19. Pre-flight PCR tests, vaccinations and more vaccinations. Paperwork, stamps and special exemption visas from Japanese embassies. Flights at eye-watering prices and because of the war in Ukraine, tortured flight paths including 15 hours from Helsinki to Tokyo by way of…Greenland. To land, and then be taken on walkabout through Haneda and Narita airports for even more Covid testing. After another negative result we were finally set free.
Yet we were determined throughout, had grit in our eyes and the desire to see cherry blossoms in our hearts. Our new project was dying to be launched, to be named and have a group photo taken. No better time to start our 'Post-Covid Recovery' project than in the midst of the Omicron craze in April 2022. For months we planned on Teams calls, traded in over-optimism, oo'ed and ahh'ed over sites, tastes and shrines and scratched our heads over flight cancelations and growing restrictions. Like sumo wrestlers we hunkered down, made plans and refused to budge. All eyes were on April 7, 2022 for our team meeting in the beautiful gardens of the International House of Japan.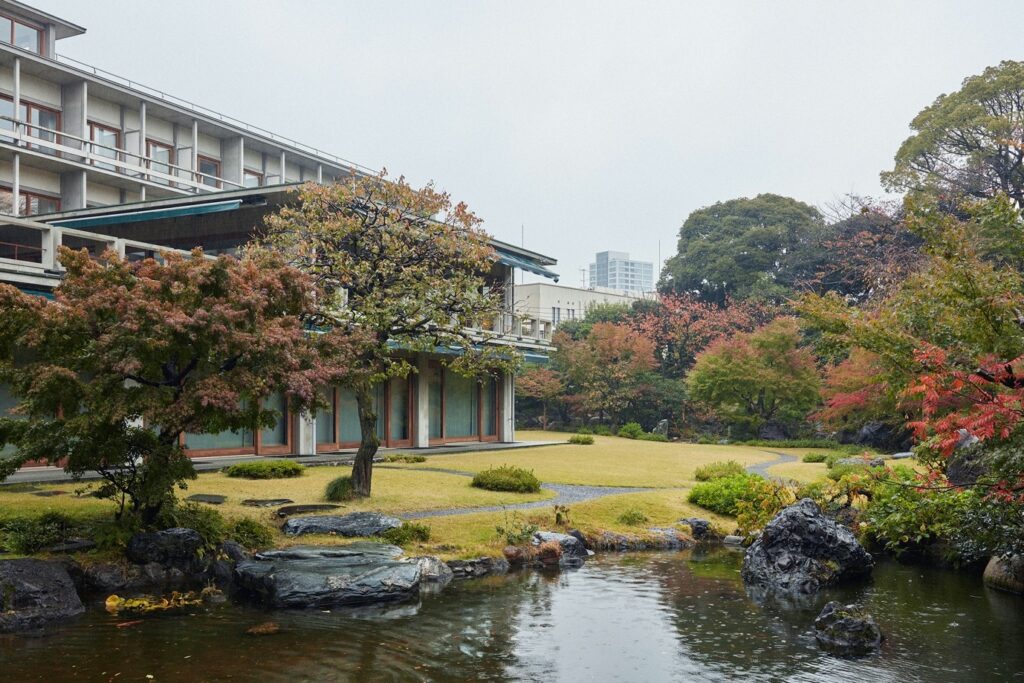 In October, 2021 we learned our JSPS (Japan Society for the Promotion of Science) – ESRC (UK Economic and Social Research Council) proposal Comparative research on pastoral societies in post-Covid-19 Inner Asian countries: case study of Mongolia and Kyrgyzstan had been successful. That meant we had months to think about our goals and research with excitement building to meet our colleagues and begin our research and capacity building. Getting permission and making arrangements had consumed our spring as we developed project goals, scheduled fieldwork and planned the cross-country and cross-cultural project.
As planes arrived and jet-lag eased we readied for our project launch at the International House of Japan. Eight Japanese professors and researchers from seven universities spanning Hokkaido to Kyushu gathered for the event. From the University of Central Asia arrived our Kyrgyz partner; our Mongolian director flew in from the National University of Mongolia to join Oxford University colleagues. Walking in to the event from different directions, we started with an elegant breakfast overlooking the garden as one-by-one the team assembled. When in the conference room gifts were exchanged in several directions. We smiled, asked questions, introduced ourselves and let the morning meeting unfold.
We all knew the group photo was coming so best to do this next. We gathered in the exquisite garden, walking the stone paths and posing by the ponds. Laughter was easy in this oasis hidden inside Tokyo. Then came a sumptuous suki yaki lunch and relaxed time with our new colleagues, ranging from full professors to recent PhDs. In Oxford style we were soon on to first names. Whilst all spoke English the second, and sometimes dominant, language was Mongolian.
Western and Eastern academic approaches mingled in the room. Some had travelled far and wanted direction from the meeting. Others preferred to let the conversation move spontaneously. In a hybrid fashion we established some main project parameters – collaboration, academic summer schools and early career training, fieldwork in teams in Mongolia and Kyrgyzstan and a project book. A mentoring programme, journal paper writing workshops and comparative findings were outlined. Key events would be the 2023 Oxford Desert Conference and end-of-project forum in Japan. Then one host had to rush to catch a plane; in this maelstrom the meeting ended.
Japanese colleagues had arranged dinner. To get there we meandered through the overwhelming streets of Tokyo. Mystifying routes led us to a coffee shop stop. From there we made our way to Mozu, a high-end apparently all you can eat and drink restaurant serving from sashimi and soba to sake. All was elegant, with tastes to savour as our hosts guided us through a panoply of deliciousness. Discussion expanded with each course, seats were rearranged, ideas percolated. Here friendships were made and plans remade. After hours we all agreed to meet again soon – in Mongolia this summer. One left on the late train to Nagoya to avoid a night quake, another flew north. Others walked us back to our lodgings in kindness and friendship.
So the PPIA (Post Pandemic Societies in Inner Asia) project began. The months of anticipation, waiting and tribulations were over. As we walked the parks and rode the subways of this enigmatic place our imaginations were alive. We can't wait; our only fear is the time will pass too quickly to do all we want. Our personal post-Covid recovery had arrived.